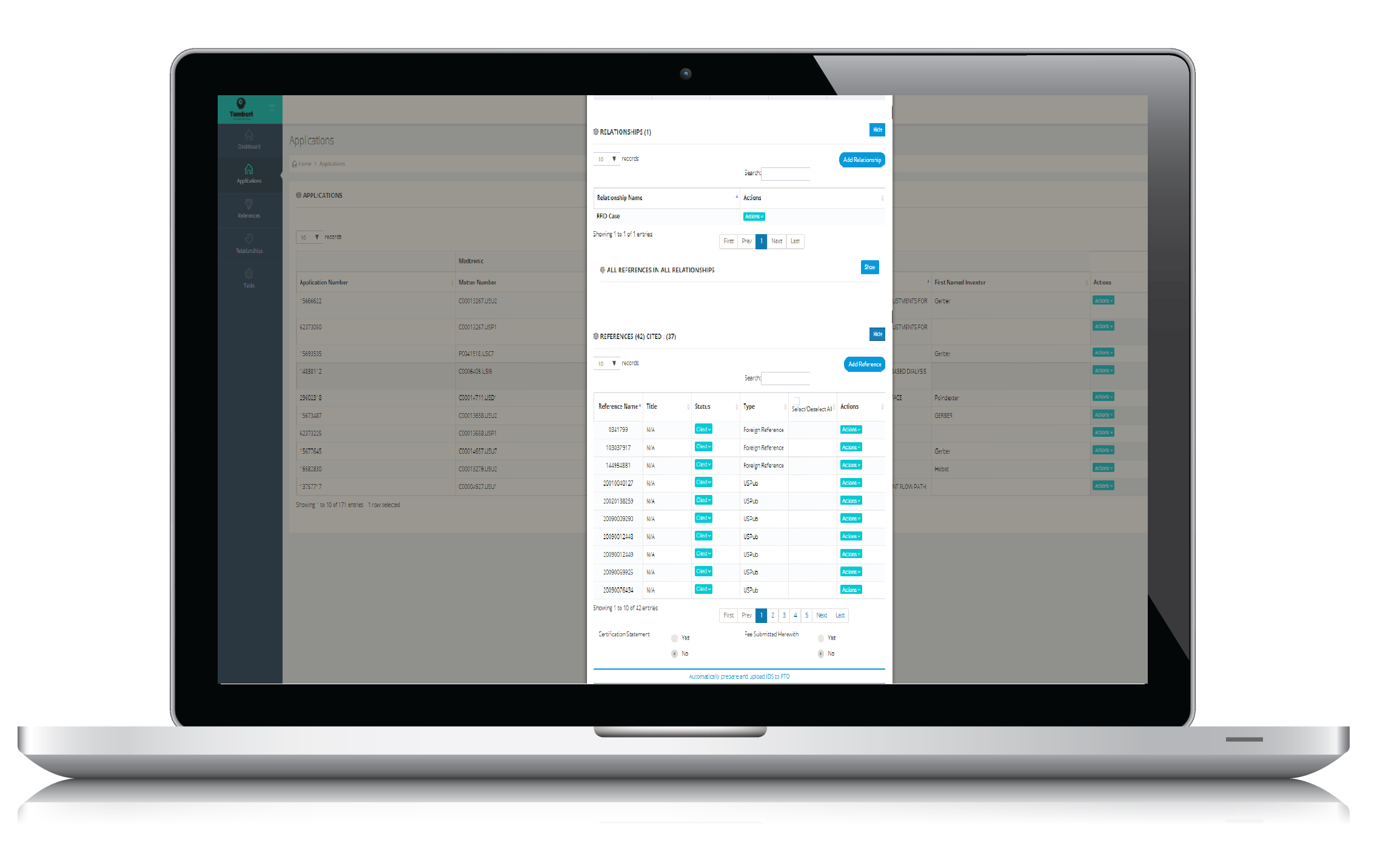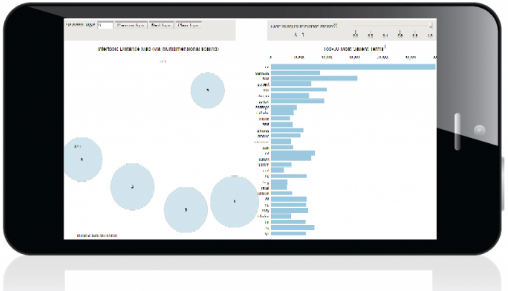 New to Temburi and just getting started?
No problem! Get a trial account and see why Fortune 500 companies and leading law firms use Temburi to automate routine patent prosecution, reduce compliance risk, and get more done in less time. To schedule a product demo with one of our product consultants, please fill in your contact details.
File an Information Disclosure Statement in 1-Click
Intelligent IDS Management
Using Temburi's IDS ManagerTM, you'll be able to easily organize applications into relationships, instantly see in which application a reference has already been cited or needs to be cited, and quickly download references for review all in one place
Tedious and repetitive form-filling is now a thing of the past. Never cut and paste into a USPTO form again. Temburi automatically collects and fills relevant information such as title, inventor, and dates into the proper fields with just a click.
EFS-Web Uploads in 1-Click
Frustrated by pdf-upload errors due to embedded fonts? Tired of uploading every single document one-by-one into EFS-Web. We have you covered! Simply select data on the dashboard, and Temburi does it all for you flawlessly.
100% compliant with new MyUSPTO login!
Deploy your own A.I. algorithms
Complete, Powerful, Analysis
Being up to date on Artificial Intelligence tools is an absolute must in today's age. Temburi's MaterializerTM provides an intuitive interface for you to develop, train, and use your own algorithms on your data or in the wild.
Want to quickly identify documents as being potentially material? Temburi can run classification algorithms modeled to your requirements on thousands of documents in seconds.
Need to understand a field of art quickly? Temburi can render powerful data visualizations that give you deep insights on who is filing what and where based on what's important to you.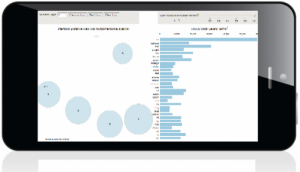 I have hundreds of cases that are already in prosecution. Some with IDS's submitted. How much will it cost to get started?
Get started in 3 easy steps
Watch how effortless the process is in the video below
How much can I save in time and money?
Time Savings
%
Preparing documents, filings, and management
Cost Savings
%
Based on fixed fee before and after Temburi
Productivity Gains
%
Increase in # of filings/day
Automation that cuts your workload into fractions. Check!

Massively scaleable algorithms tailored to you. Check!

Faster, more meaningful insights than a standard patent search. Check!

Cost-savings, increased productivity, and efficiency gains. Double check